For Entrepreneurs, Business Owners, and CEOs who need a proven strategy to increase leads and customers from SEO, Google Ads, social media, and email marketing.


Download Our Agency's Secret Marketing Playbook To
Increase Website Traffic, Get More Leads, And Convert Leads Into Buyers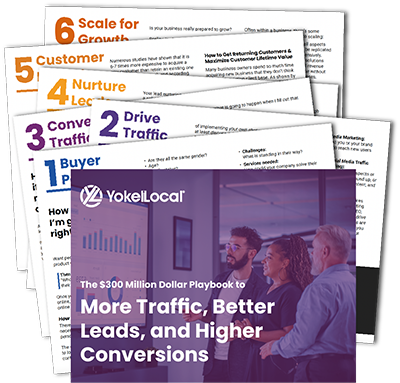 Here is just a small fraction of what you're about to learn:
How to discover new profitable sales channels to generate new buyers day in and day out
3 strategies that top-tier companies use to attract a massive amount of highly qualified traffic
How to identify your website's conversion killers and quickly eliminate them
Implement these 3 strategies mentioned in the ebook and watch your conversion rates rise significantly
Wonder why you can't turn leads into sales? Because you need a better nurturing process. We give you the best strategies to nurture leads and increase conversion rates
Making more money out of your current customers is 7 times easier than finding new ones. We show you how you can make the most of the customers you already have
What are the million-dollar questions you need to ask to identify your ideal buyers and influence their decisions to become your active customers
Our one-of-a-kind customer delight checklist will help you double or even triple your revenue from your existing customers
Marketing is evolving. You may have had an amazing year in 2022, but are now stuck in 2023. If you are experiencing the same situation, we're here to help you.
Look, inbound marketing is THE marketing of today. If you're not planning to focus on inbound marketing, you will not achieve your business objectives. You need to adapt your marketing strategy to it.
In this 6-step framework, we show you exactly how you can break new sales records this year. We cover everything from targeting the right customer to reaching your revenue goals and beyond.
This 6-step inbound marketing framework has generated more than $300 million in sales for our clients. We share some of our VIP strategies to help you grow your business. This comprehensive guide is for all marketing managers and business owners who need to create a rock-solid plan to reach or even surpass their business goals.
Claim your copy of The 6-Step Inbound Marketing Framework.
Here are more reasons you should get our agency's secret $300M Inbound Marketing Playbook right now.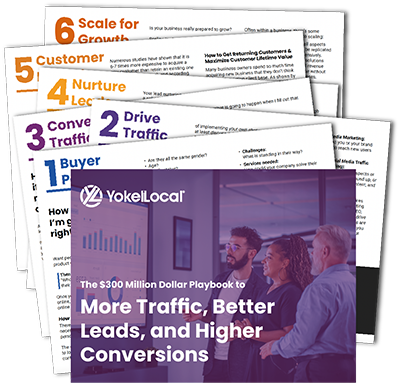 It's all about strategy! We give you the exact strategies you need to execute and transform your marketing into an automatic money-making machine as soon as you take action.
Don't be deceived by its short length. We share some of our most premium content that our clients pay thousands of dollars for. It's all yours at absolutely zero cost.
Delete competition. Once you fully understand the ideas we discuss, you'll realize competition means nothing if you plan and execute wisely. Inbound marketing is all about creating your own loyal audience, and we show you how!
Become limitless. Inbound marketing, if done right, will give you more sales than you could ever ask for. Not sure? Ask multi-million dollar companies like HubSpot or Salesforce how they did it. You'll only get one answer: inbound marketing.
We are an ROI-focused and strategy-driven growth marketing agency, partnering with business to help them grow.
Our Client's Trust Is What We're Proud Of.
Our Client's Success Is What We're Defined By.




Alexia Cooper


Bell Solar & Electrical Systems



Missy Eiler


Soo Boogée Luxury CBD Skincare