At Yokel Local, we take pride in helping businesses accelerate growth by leveraging the HubSpot platform.

We have helped hundreds of companies build an integrated digital sales and marketing engine that supports their business growth by driving targeted website traffic, generating high-quality leads, and driving more sales and revenue.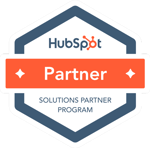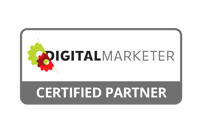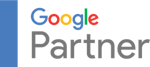 Your Platinum HubSpot Solutions Partner
HubSpot is ingrained in our DNA:
We've been a HubSpot partner since 2015 (the first in Nevada).
We're the only Platinum Agency in the state of Nevada.
We are the HubSpot User Group (HUG) Leader for Las Vegas.
"
This team is incredible. They continue to amaze me every step of the way. We use them for all of our marketing, including building our website, advertising on Google, blog posts, etc. They continue to provide quality leads and recommendations through the pandemic. I rely on them heavily for all my marketing needs. Thank you so much to Stormie and the team!"

Alexia Cooper
CEO, Bell Solar & Electrical
Unlock the Potential of HubSpot for Your Business
Want to see how you can get the most out of HubSpot and maximize your use?
As a platinum solutions partner, we have extensive knowledge of the HubSpot platform. We'll help you with:
Onboarding: Seamlessly transition from your current marketing automation platform to HubSpot.

Inbound Marketing: Plan agile inbound marketing campaigns in HubSpot that deliver results.

CRM: Migration, setup, plus training on the best practices for using the CRM across all departments within your organization.
Sales and Marketing Alignment: Full alignment between your sales and marketing operations.

Integrations: Have software that you absolutely need? We'll help you set up seamless integrations with HubSpot.

Website Design & Development: Upgrade your website and landing pages with the HubSpot CMS.
Live Training
Make sure your marketing and sales teams know the HubSpot platform like the back of their hand, while learning and implementing new strategies.
Ongoing Consulting
Maximize your team's HubSpot usage and take your HubSpot account to the next level while achieving your strategic marketing goals.
"
Life pro tip: if you ever have the opportunity to work with Stormie and Darrell's team, do it. Yokel Local understands a very important part of the modern marketing process, and they really know how to deliver on that understanding too. I've had a chance to sit in on a few fantastic presentations by this team, and every single one I've come away feeling more capable of taking on the marketing world. Very cool experiences, can't wait for the next learning event."
Matt Seltzer
Owner, S2 Research
How Will Yokel Local Grow Your Business?
Powered by strategy, we use the following solutions to power HubSpot and help you attract the right prospects, drive qualified leads and conversions, close more deals, and grow revenue:
Inbound Marketing
Facebook, Instagram, or LinkedIn Advertising
Paid Advertising (Google/Bing Ads)
CRM/Sales Enablement
Search Engine Optimization (SEO)
Website Design Content Marketing (Blogging)
Marketing Training/Coaching
Marketing Automation (Workflows)
Social Media Marketing
We're Certified & Invested in Your Success
Not only is our agency certified, but so is every member of our team. Every new addition to our team is required to pass essential HubSpot certification courses.
Request Your HubSpot Demo with One of Our Certified Experts