Case Study: 194.73% Increase in Click-Through Rate
The marketing coordinator of a legal firm was struggling with the business's PPC campaign because they were dealing with high CPCs (cost per clicks). In addition to the improved CTR, we also:
Decreased cost per conversion by 17.60%
Conversion rate increased from 0.04 to 16.44%
Most importantly, we increased conversions by 28%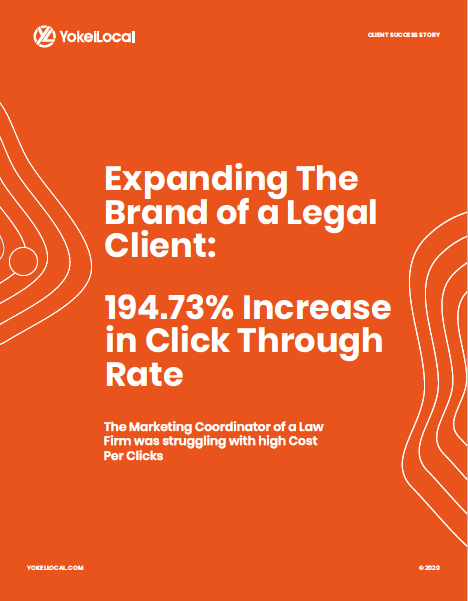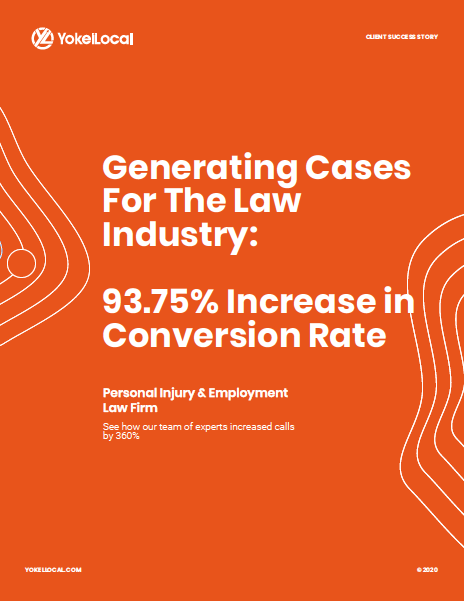 Case Study: Increasing Conversion Rates by 93.75%
Are your online conversion rates in the dumps? Do you have a gut feeling that there is something not quite right?

It may be as simple as your messaging is missing the mark.

See how our team of experts increase calls by 360%!

Well then, you may just have found your new team.
Case Study: Decrease Cost in Acquisition by 83.81%
Are you tired of spending 200% - 300% more than other attorneys in your area to acquire new clients?
It's probably because of rookie mistakes in your ads account. We see it all the time.
Discover how our team of experts increased leads by 1,642.01%.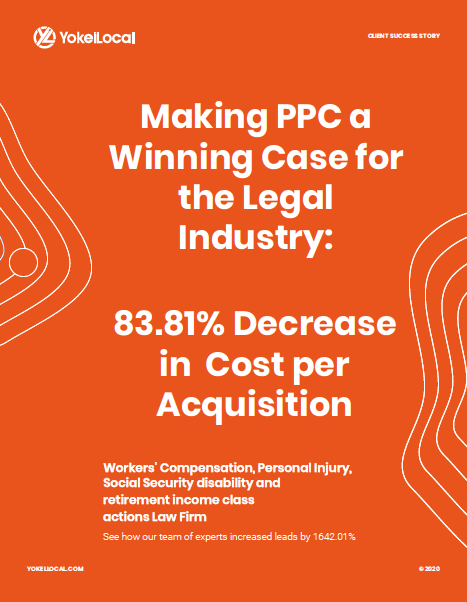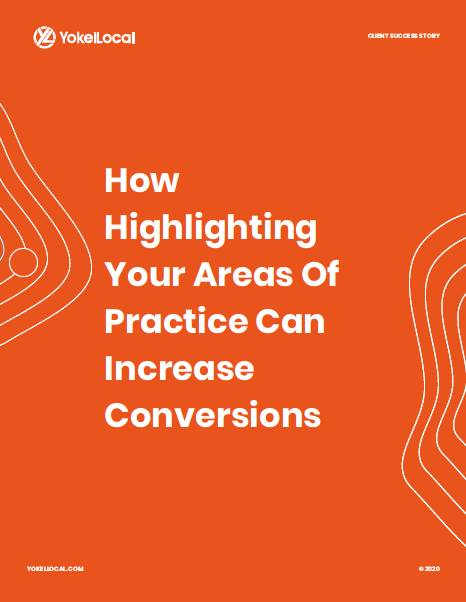 Case Study: Increasing Conversions
Are you getting the wrong leads for your law practice? Check out how you capture more of the right leads by simply doing a better job of highlighting your practice areas.
Making this one modification can result in:
40.04% increase in conversions and a cost per click decrease by 5.21%
Have your conversions become dismal? Is it time for a new set of eyes? Check out this case study.
Let us buy your first strategy session with one of our marketing experts.
You'll be able to talk about your business goals and challenges, ask questions, and discover how our strategies can help your practice thrive in 2022.