Attn: 6-8-Figure CEOs & Business Owners!
Ready For a 'Done For You' Growth Partner To Transform Your Business With Proven Digital Marketing Strategies?
Let's talk about implementing our proven $300M digital marketing playbook so you can get more leads and grow sales in your business.
Targeted Traffic: "Attract not just more, but the right kind of online visitors – those ready to engage and buy."

Qualified Leads: "Say goodbye to bad leads. We help you attract serious inquiries that turn into business."

Effortless Marketing: "Focus on what you do best – running your business. Let us handle the complexities of digital marketing."

Strategic Insight: "Benefit from a marketing strategy that's not just a plan but a proven pathway to real growth and success."

Proven Results: "Join other business owners who've seen tangible, measurable improvements in their sales."
Fill in the form below to apply for a call with our team.



Ready to get more traffic, leads, and sales conversions with digital marketing?
We're guessing yes because you've landed on this page. It's OK. We're here to help. And if you're like many of our clients, you're in need of the right strategy and a team of industry experts that can take your digital marketing to the next level. Sometimes it takes an outsider to point out what you're doing right, and what you could be doing better, giving you that necessary "aha!" that motivates, energizes, and prioritizes your efforts.
Book a call if you:
Are tired of executing marketing strategies that don't work
Want to generate more leads (the right leads) and close more sales
Understand your goals, but need clarity for achieving them
Are seeking the right partner that can help you faster
Want to work with an agency that puts some skin in the game.
Why Apply For A

'FREE STRATEGY'

Call?
We'll help you assess three key areas of growth to identify your best opportunity to get more leads and close more sales.
Online Visibility/Traffic
Build it, and they will come IS NOT the way it works. We must make sure you show up when they are ready to buy and drive high-quality traffic to your website.
Lead Generation
Traffic doesn't pay the bills. How will we create the right types of content to generate qualified leads at the different stages of the buyer's journey?
Lead Conversion
96% of leads are not ready to buy today. How will we educate and nurture those leads until they are ready to become customers? There's a right and a wrong way.


From 1-2 leads per week to 3 leads per day. Hear what McKenzie Taylor has to say about Yokel Local.
Fill in the form below to apply for a call with our team.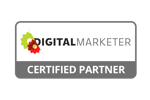 Just a few of the hundreds of companies we've helped with digital marketing.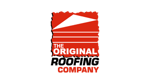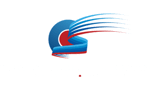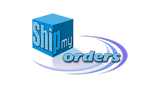 2,921% growth in organic traffic, 8,600 keyword rankings in Google, 400% growth in sales. Hear what the Cooling Company had to say.
Fill in the form below to apply for a call with our team.