FREE 30-minute Digital Growth Strategy Session
Get your 100% FREE, no-obligation, 30-minute strategy session. We'll reveal how our digital sales and marketing system can help you thrive, even during this pandemic.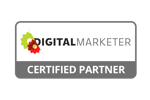 THE DIGITAL ECONOMY IS THE "NEW NORMAL."
You need a dominant internet presence that attracts high-quality leads that close NOW.
If you:
Lack a proven digital sales and marketing strategy
Don't have the time or talent to execute
Can't get an ROI on your advertising and marketing dollars
Schedule a 100% FREE, no-obligation, 30-minute strategy session to start achieving your goals.
"
This team is incredible. They continue to amaze me every step of the way. We use them for all of our marketing, including building our website, advertising on Google, blog posts, etc. They continue to provide quality leads and recommendations through the pandemic. I rely on them heavily for all my marketing needs. Thank you so much to Stormie and the team!"

Alexia Cooper
CEO, Bell Solar & Electrical
MOST DIGITAL MARKETING AGENCIES HAVE IT ALL WRONG
You don't care about how much traffic your website gets.
You don't care about how many impressions your ads got on Google.
You don't care about posting on social media every day.
You only care about getting your brand in front of high-quality prospects who have an intent to buy, RIGHT?
Then stop reading and let's chat.


"
Life pro tip: if you ever have the opportunity to work with Stormie and Darrell's team, do it. Yokel Local understands a very important part of the modern marketing process, and they really know how to deliver on that understanding too. I've had a chance to sit in on a few fantastic presentations by this team, and every single one I've come away feeling more capable of taking on the marketing world. Very cool experiences, can't wait for the next learning event."
Matt Seltzer
Owner, S2 Research
YOUR BRAND + OUR SYSTEM = DOUBLE YOUR SALES
Here's how:
Traffic - We only send high-targeted traffic to your website
Lead Generation - We turn visitors into leads fast
Automated Nurturing - We nurture leads that aren't ready to buy yet (so your sales team doesn't have to)
Increase Conversions - We keep you in front of prospects using the magic of retargeting


Hundreds of companies have grown their businesses with Yokel Local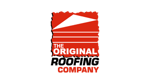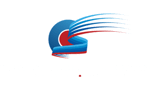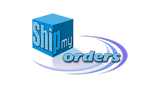 CLAIM YOUR NO-OBLIGATION FREE 30-MINUTE STRATEGY SESSION NOW (BEFORE YOUR COMPETITOR DOES)
Note: This session is for serious businesses who are building for long-term scale. This is not for tire kickers looking for free advice. Our team is dedicated to providing REAL VALUE on this call. No Charge. No Catch. There is no obligation to hire us for any of our services.