FREE 30-minute Digital Growth Strategy Session
Get your 100% FREE, no-obligation, 30-minute strategy session. We'll help you generate more leads and close more sales.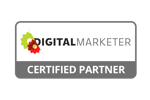 Need an "Aha!" moment to help generate more leads and close more sales?
We're guessing yes because you've landed on this page. It's ok. We're here to help. And if you're like many of our clients, you're in need of fresh ideas and a team of industry experts that can take your marketing initiatives to the next level. Sometimes it takes an outsider to point out what you're doing right, and what you could be doing better, giving you that necessary "aha!" that motivates, energizes, and prioritizes your efforts.
Book this session if you:
Want to generate more leads and close more sales.
Understand your goals, but need clarity for achieving them.
Are seeking the right resources that can help you faster.
Need advice from an industry expert to help identify and bridge the gap.
You can have peace of mind knowing that our client's trust is what we are proud of.
Here's What You'll Gain
During our session, we'll look at four key areas to identify your best opportunity to get more leads and close more sales.
Tools Audit
Assess your current tools and if they are robust enough or properly optimized to meet your goals.
Messaging Assessment
Evaluate how your overall messaging speaks to your potential buyer's pain. Does it accurately depict what your prospect thinks, feels, and says about their problem?
Content Evaluation
Discover if you're using the right types of content to generate qualified leads by educating your prospects at different stages of the buyer's journey.
Bridge the Gap
Learn what key pieces are missing from your current digital marketing strategy and how to fill those gaps.
Speak with an experienced marketing expert and discover the missing piece to generating more leads and closing more sales.


Hundreds of companies have generated more leads and closed more sales with Yokel Local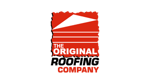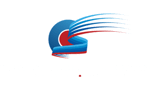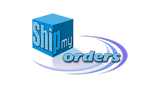 CLAIM YOUR NO-OBLIGATION FREE 30-MINUTE STRATEGY SESSION NOW (BEFORE YOUR COMPETITOR DOES)
Note: This session is for serious businesses who are building for long-term scale. This is not for tire kickers looking for free advice. Our team is dedicated to providing REAL VALUE on this call. No Charge. No Catch. There is no obligation to hire us for any of our services.